Here's an overview of what some of the islands have to offer. But don't feel like you've got to follow the crowds, with the Greek Islands Pass you can choose your own adventure on a whim. They didn't invent democracy for you to be locked into someone else's plan. Conditions apply (obviously) but not a lot of them.
Santorini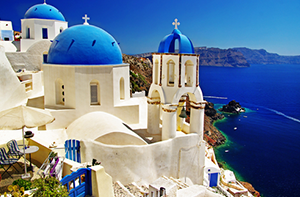 A great destination to see the colours of Greece (you know, blue and white like the flag) spread across the hill-houses, overlooking the Aegean Sea. We know you mostly want to relax, but if you can pull yourself away from the sea side rock faces, we suggest you take a cable car ride from the port to the town of Thera and enjoy the views.
Mykonos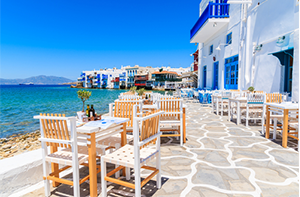 The king of summer parties. Famous for its super beaches, where you can enjoy cocktails, whilst watching the sunset. Work on your tan and enjoy local, authentic Greek cuisine at one of the hundred seaside tavernas. And, if exploring is more your thing the Archaeological and Maritime museums will not disappoint.
Hydra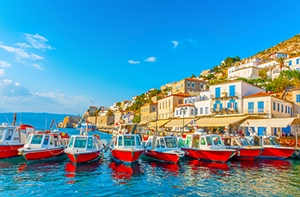 This beautiful escape was named after its countless natural springs (now dried up ☹), and is the place to go if the only thing you seek from your Greek Adventure is to relax. Switch off your phone and get that sunscreen out and get ready to enjoy sun, food and relaxation.
Ios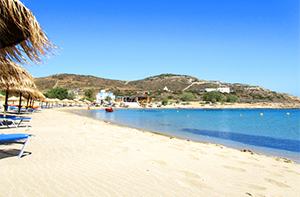 If partying is your number one priority you've gotta try this island out! It's one of the best party islands in the land. With the nightlife (or day life) Ios has to offer, we promise we won't take it to heart if you don't have time for sightseeing.
Zakynthos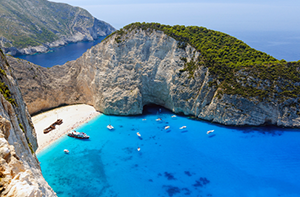 Google 'most beautiful beaches in Europe' and Navagio beach in Zakynthos will come on top. Is the perfect island to give your friends some serious FOMO with its surreal beaches and magical caves. Find a high vantage point to make sure you get that perfect insta-shot of Navagio.
Now that the Greek Islands are on top of your places to go, all you have to do is get a Greek Islands Pass and enjoy six trips within a month.
To book your Interrail Greek Islands Pass click here